What is a membrane in clothes? Composition and properties
The development of innovative technologies has touched and fabrics, so the question of what is a membrane in clothes and what is it intended for is becoming increasingly relevant. It is one of the multifunctional canvases of the modern range. This material is distinguished by semi-permeability, is presented in the form of a film with a special structure.
Clothes and footwear from the membrane are able to repel moisture from the outside and evaporate it from the inside. From the bottom, such a material is rather soft, from above — more solid, since it is protective and resistant to wear. The middle layer is the membrane and protective matter.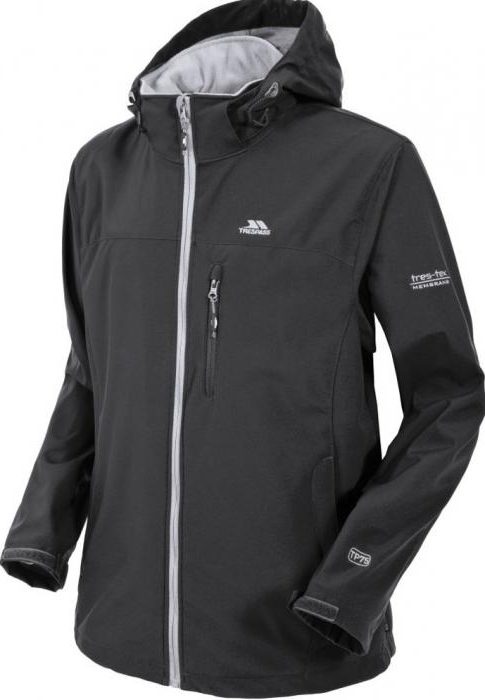 Caring parents often ask questions about the membrane in clothes for children: what is it, is it dangerous, and is it worth buying? Answers to all these questions can be found in our article. This material is actively used to create various elements of both children's and adult clothes, so this information will definitely be useful to everyone.
Properties
Knowing that a membrane in clothes is a synthetic matter, many people want to know its properties. They will help determine its purpose and necessity for modern society. Membrane construction peculiar to:
Water resistant. This parameter is represented in digital form. It denotes the water pressure that matter can withstand. During the selection of a particular product, be sure to pay attention to it. Clothes and shoes with a mark of 3000 can withstand only light rain, a material of 10,000 is able to overcome heavy rain, but a figure of 20,000 guarantees the waterproofness of the product even in stormy conditions.
Wind protection Regardless of the indicator of water resistance, any item of clothing will protect its wearer from the wind. Membrane products will never let people shake.
Vapor excretion The third criterion is also of particular importance and it is also presented in a number format. It indicates the amount of steam in a specific area (g / m2), which comes out during the day. The quality of the material depends on this criterion - the higher it is, the better the matter.
Feedback on membrane clothing is always positive.This is largely due to its capabilities described above. It is thanks to them that clothing and shoes made of such fabric are popular in different countries among people of all ages.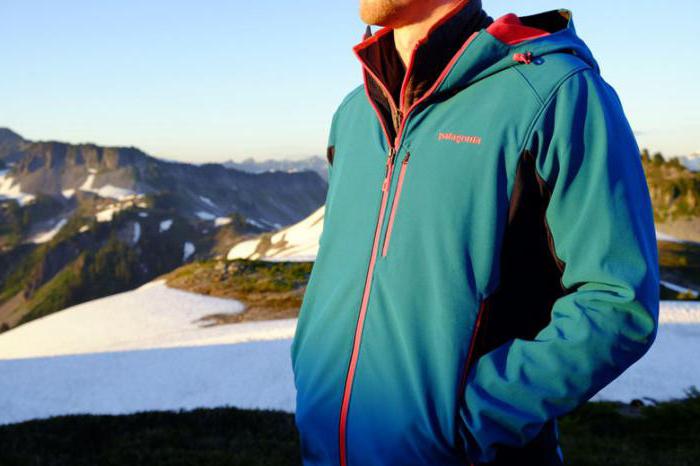 Species
Both for adults and for children, winter membrane clothing is presented in various variations. Today there are the following types of matter:
Double Layer. They are produced by a unique technology, the essence of which lies in the fact that the membrane is glued to the inner side of ordinary matter, and on top of it there is a reliable protective lining.
Three-layer. These options are the basis of the membrane itself and knitted mesh. Layers are fastened together by a method of lamination. The lining in this case acts as a grid. This technology makes it possible to reduce the weight of the finished product.
Double-layered with knitted lining. The design of this material is quite similar to the previous one. The only difference is that the regular lining here is replaced by foamed knit. Clothing of this type has even less weight, but it does not change its properties.
Composition
Better understand what the membrane is in clothing, help its composition.Modern fabrics are made from such materials:
Polyester. This element can perfectly keep its shape. It is quite pleasant to the body. Its consumers love for a long service life and high strength.
Tensel This material is known to all due to its softness and ability to absorb moisture. It is obtained on the basis of eucalyptus tree.
Cotton. In membrane clothing, it is an important element. This matter is soft to the touch, it absorbs all moisture and retains heat.
Bamboo. This canvas is characterized by its high strength and hypoallergenic. Bamboo is able to trap the sun's rays and eliminate unpleasant odors.
Teflon This matter has micropores on the outside. She does not miss the water. The only drawback of Teflon is the possibility of clogging the pores, because of which the process of evaporation of moisture is disturbed.
Polyurethane. In this case, there are no pores on the surface, but matter still does not let moisture through. All the liquid that penetrates inside accumulates from the inside and then evaporates. Among the disadvantages are the fact that the elimination of water will take a long time.
Combined matter.In the inner part there is a foam membrane, on top of which there is a protective layer that prevents the pores from clogging. In the combined material there are all the advantages of Teflon and polyurethane.
Due to these components, all adult and children's outer membrane clothing can be safely used in inclement weather. The material will provide warmth and dryness under any conditions.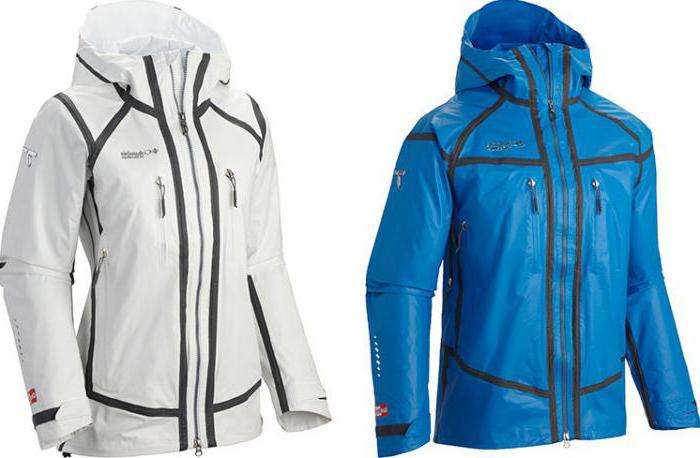 Using
Upper membrane clothing is now made for both adults and children. As a rule, these are working clothes, for the creation of which high-quality nylon or dense polyester is used. In addition, this matter has proved itself well in the manufacture of moisture-resistant suits.
Athletes who go to competitions outside their country in the winter or autumn period of the year know that a membrane in clothes is the best option for them. To date, the production of costumes for such people are engaged in:
TransActive;
Porelle;
Ultimex;
Cyclone.
At the same time the fabric is in the greatest demand in the following directions:
mountaineering;
mountain and ski tourism;
travels;
fishing;
leisure;
hunting;
any winter sports varieties.
Cost of
Having learned what a membrane is in clothes, many people want to buy it. The average cost of matter is 400 rubles per meter. But this amount is determined not only by the type of material, but also by its manufacturer; therefore, some goods may cost customers 3-4 times more.
On this occasion, reviews of the membrane (clothing) for children and adults, there are only positive. For some, this price may indeed seem high, but in reality, the quality and capabilities of the product justify it. Therefore, there are no complaints among buyers for clothes and the fabric itself.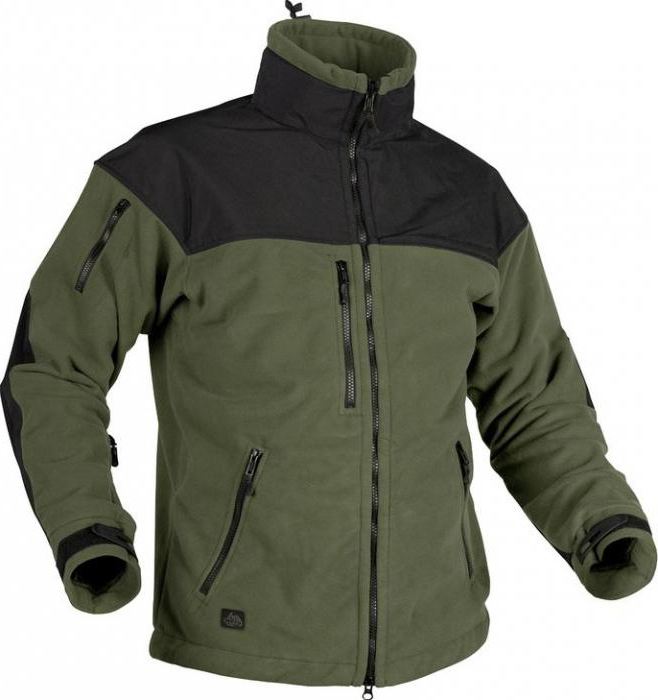 Advantages and disadvantages
Sports membrane clothing has certain features that you need to know before buying it. Like any matter, the membrane has its advantages and disadvantages for which buyers can like it or, conversely, push them away.
Among the positive qualities are the following points:
lightness and comfort (both children's and adult costumes allow a person to move freely, without restraining him or restricting him);
no need for an additional layer of warm clothes (this nuance is especially important for small children, as with the presence of several sweaters they always feel discomfort);
ease of washing and cleaning (membrane fabric is quickly cleared of any contamination and does not require the acquisition of any special expensive means).
The disadvantages include:
fragility (this nuance depends on the category of fabric);
the need for the right choice of the lower layer (it will have to spend a lot of time, if initially there were no ideas about clothes).
Membrane tissue is not designed for heating, but it perfectly reduces the sweating of its owner and does not allow the body to cool. Inactive children it is best to buy winter suits with a special insulating lining. However, you should pay attention to the fact that membrane clothing is not quite suitable for everyday wear, as its purpose are only some of the situations already described above (mountaineering, rest in the mountains, tourism and so on).
What to wear under these clothes
Having dealt with the fact that such a membrane in clothing, you should decide on the wardrobe items that should be worn under it.In the winter season, be sure to follow the correct principle of the selection of layers. It will help protect the body from overheating and a sharp reaction to temperature drops. It should be remembered that membrane matter breathes well, thereby completely eliminating sweating.
Most often, people dress in three layers:
internal (underwear);
medium (usual dress - jacket, trousers);
top (the very winter membrane suit that protects from the wind).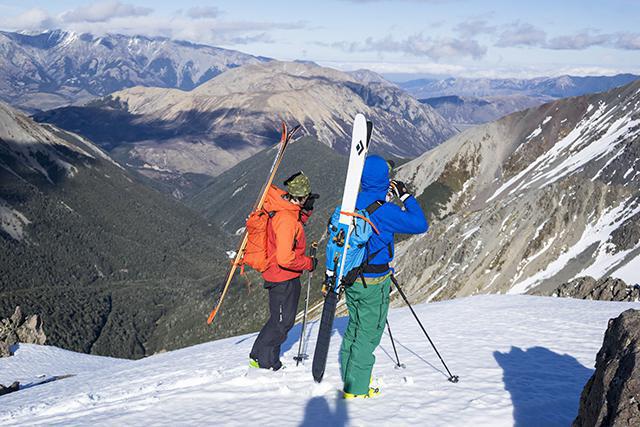 Wash
Children's winter clothing from the membrane requires proper care to maintain its strength. Wash it with detergent is not recommended, as it will simply clog the pores and they will not let in fresh air. The list of these funds include various rinses, conditioners, powders, and so on.
Wash clothes with household soap or liquid soap. During the washing period, matter remains unharmed, but contamination can remain in the pores. Membrane properties will not change if cleaned in this way. But even despite this, it is better to wear outdoor clothing carefully, avoiding strong stains.
Cleaning things from dirt through a washing machine is strictly prohibited.It does not have a very good effect on the coating, because its work involves soaking and the subsequent spin mode. The best method of dealing with contaminated membrane clothing is hand-washing. The ideal water temperature for this will be 30-40 degrees.
Before starting the procedure, it is required to connect the sleeves of the jacket and fasten all the rivets and fasteners located on it. After washing, the item should not be wrung out, since to speed up its drying it will be enough to only get the fabric wet with an absorbent cloth. It should be remembered that the drying process should be carried out on a horizontal surface.
Special care
Membrane baby clothes for the winter in no case be ironed after washing. It does not depend on the season, as a thing at any moment at elevated temperatures may deteriorate externally. It is possible to restore the water-repellent properties of the membrane with the help of a special spray based on fluorine. Thanks to this tool, a reliable film is formed on the surface of the clothes, which will protect and reduce the negative effects of ultraviolet rays.
Storage
On days when membrane clothing is not used, it must be stored on a hanger. It should always be upright. In order to protect it from blocking the porous structure, it is necessary to put on a plastic cover on top. You also need to remember that such clothes can not be stored in a crumpled form and moist. Therefore, before you send things in the closet, they need to be thoroughly washed in accordance with the rules described above and dried.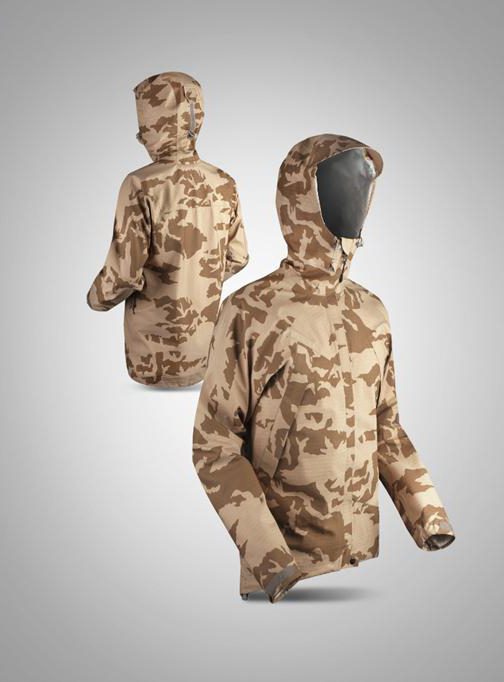 Manufacturers
Today, Gore-TeX is particularly popular. She is engaged in the production of membrane clothing. Initially, the brand produced equipment designed for astronauts, but a little later, he offered quality kits for mountain tourists, skiers and mountaineering enthusiasts.
By the criterion of quality, one can compare products such as Triple-Point, ULTREX, Sympatex. These products are distinguished by solid material, which is supplied in various versions. Their cost, of course, is high, but it fully corresponds to the capabilities of the products.
Available for many consumers are membrane items Ceplex, Fine-Tex. They are designed for only two seasons, but only in the case of their active use.After this period, the material gradually begins to pass moisture, which can no longer be corrected.
During the selection of a membrane product, it is imperative that you turn your attention to information regarding sizing. She is indicated on each item of clothing. In most products, absolutely all seams are glued, but there may be those where only the main ones are properly processed. For people who are engaged in active sports, it is best to pick up clothes, where all the seams will be securely fastened.
Footwear
Special membrane shoes designed only for professional athletes and people who prefer outdoor activities outside the city. But despite this, in modern times it is used in everyday life. Warm, light enough and moisture-proof footwear is an excellent option not only for a rainy season, but also for a harsh winter. Adequate air circulation contributes to the preservation of a comfortable microclimate inside, as well as maintaining the optimum temperature of the feet for a long time.
A distinctive feature of membrane shoes, as well as clothes, is the presence in it of a high-tech polymer material with small pores.It is quite tightly secured between the upper upholstery and the inner lining. The minimum size of the holes in this intermediate layer does not let moisture inside and does an excellent job of eliminating natural fumes. From this we can conclude that shoes from the membrane - this is a good air circulation and preservation of optimal dryness and warmth of the legs in all weather conditions.
How to maintain the condition of shoes
Any shoe, including membrane, requires proper care. It will help to preserve its beautiful appearance and thermostatic properties, as well as extend the life. This piece of clothing is required to dry only at room temperature, but in any case not to use heating devices, as they quickly violate the integrity of the structure. In this case, the insole is best to pre-extract.
If necessary, shoes should be cleaned from dust and dirt. If the surface is made of leather, then it is better to wipe it with a soft cloth, a special brush is more suitable for a nubuck, but you can take a sponge for cleaning textiles. Too polluted shoes will help to wash the soap solution or any water-based product, but without fats and oils.
Regularly on the shoes should be applied compositions that will repel moisture. They will protect the material and increase the life, while maintaining the original appearance.
Related news
What is a membrane in clothes? Composition and properties image, picture, imagery