Submersible blender: what it is and how it works
The submersible blender is used as an aggregate designed for grinding products and mixing them. Such type of devices is focused on short-term use, and their safety is ensured by the fact that they work only when the button is pressed. Many models are equipped with removable parts suitable for washing in the dishwasher.
Special features
The submersible blender is an excellent device designed for making mashed potatoes, grinding, mixing, grinding products, as well as for making soups, milkshakes, sauces, baby food. In the handle of the device is a powerful electric motor, which sets the knives in motion. The motor works with a speed of 10-12 thousand per minute, and some models can boast a speed of 20 thousand revolutions. At the moment, the submersible blender is also found in the wireless version. All this is achievable thanks to the emergence of new technologies for creating batteries.In such devices, powerful lithium-ion batteries work, so blenders are convenient and easy to operate.
Principle of operation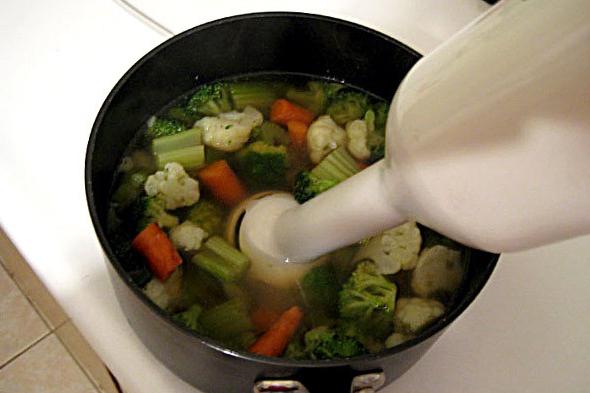 Working with a device like a blender is not at all difficult. You hold it in your hand as you work. At the bottom of the handle is a kneading mechanism equipped with cutting knives that rotate. They crush the products. It is worth remembering that not any submersible blender is suitable for working with hot products. Usually, the instruction manual for the device indicates the maximum temperature of the products at which they can be crushed or mixed. For hot products and liquids, only a hand blender with a submersible part made of stainless steel is suitable. The disadvantage of such devices is that they are suitable only for short use. With their help, you can not chop or mix a large number of products. However, the power is enough for home use. In addition, the submersible blender takes up very little space in the kitchen.
Species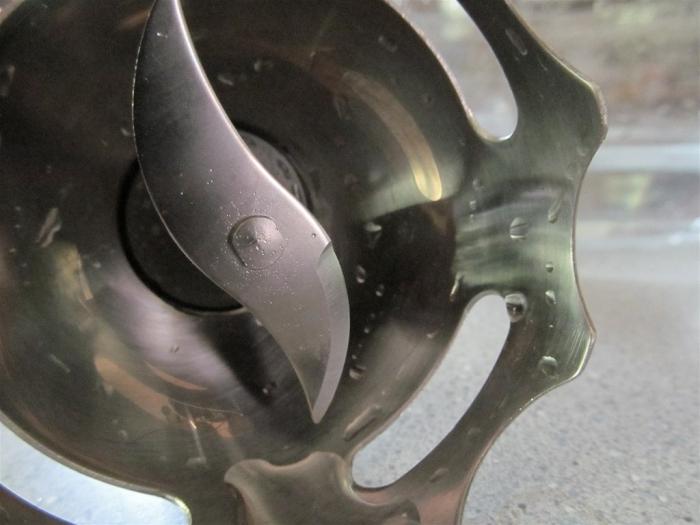 There are models equipped with short and long kneading parts, they are designed to work with tanks of different depths. As standard, a blender is one device.With some models in the kit, additional accessories can be presented, for example, filters for juices, cutting knives, ice knives, mixing tanks. Sometimes even spare parts for a blender may be present, but this is an extremely rare case.
Care
The device turns on while pressing the start button, and works while it is pressed. If you remove your finger from it, the blender will turn off. The similar principle of work allows to secure the unit as much as possible. It is worth saying that plastic parts do not need frequent cleaning, and metal parts must be constantly processed. Plastic can only be rinsed under running water. The submersible part, made of stainless steel, can be easily washed in the dishwasher. And everything else is described in the instruction manual. The submersible blender is produced by many firms, but the most popular products of such companies as Vitek, Brown.
Related news
Submersible blender: what it is and how it works image, picture, imagery