Overview of swimming pools on Vasilyevsky Island in St. Petersburg
Navy Pool
At the Middle Avenue, 87, is located the water complex of the Navy. This is one of the professional pools in St. Petersburg on Vasilyevsky Island, which is 50 meters long and offers 8 lanes. Separately there is a water zone for children. It differs from other aquatic complexes and clubs in that it is not only taught swimming, but also prepared for competitions, which are often held here.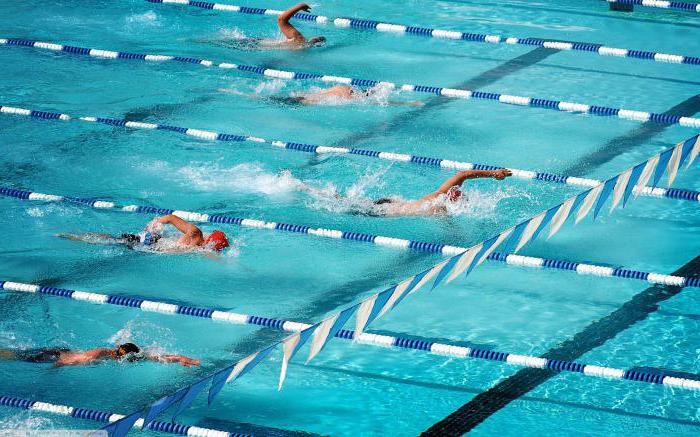 To visit the pool will need a certificate from the doctor. In addition to swimming, you can go to the gym, visit the massage or sports doctor, as well as a sauna. The cost of a single visit to the pool is 550 rubles, a subscription for 10 lessons will cost 5,000 rubles. The use of the sauna costs 600 rubles per hour.
Sports club aqua aerobics
The swimming pool on Vasilyevsky Island with the name "Aqua Aerobics" has existed since 1999. During this time, the services of the complex have expanded from swimming sections to the organization of holidays in the aquazone.Among the proposals, it is possible to mention classes for children from 6 years of age, aqua aerobics, training in swimming for adults, classes with pregnant women, personal training. There are also family activities. Pricing policy available. For example, 4 classes for children on a subscription will cost 2,000 rubles, and burning calories in 4 classes on aqua aerobics costs 2,300 rubles. There are also one-time visits and subscriptions for 20 lessons.
The swimming pool is located at the following address: metro station "Vasileostrovskaya", "Primorskaya", ul. Kim, 22.
Sports complex on Havana, 53
At this address, not only the pool, but also the fitness club are located in the same walls. Gym, group programs, martial arts, children's fitness and aqua aerobics - that's what this sports complex offers to visitors.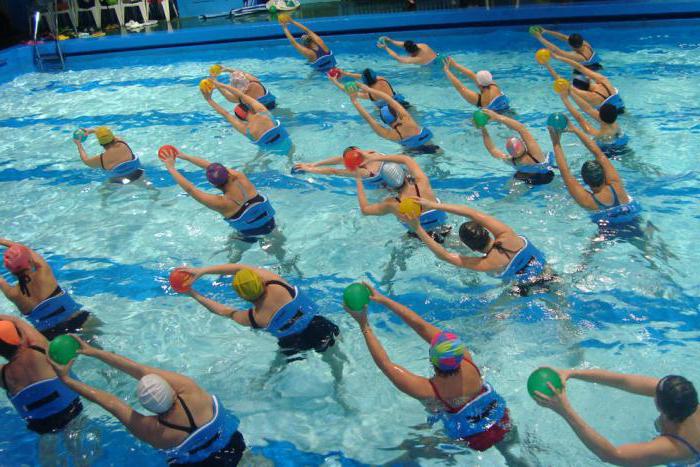 His services are in the middle price category, for example, an annual subscription can be purchased at around 15,000 rubles. Also pay attention to the mode of operation of this pool on Vasilyevsky Island. Doors are open daily from 7:00 to 23:00. During the period of white nights in July the complex does not work. You can find this fitness club with a swimming pool on Vasilyevsky Island on 53, Havana Street.
"Planet Fitness"
This fitness club with a swimming pool is considered the largest in St. Petersburg. The length of its main tracks is 25 meters. There is also a children's pool and a separate section for infants. The club conducts personal classes, various types of aqua aerobics, classes in children's sections and baby swimming. With the acquisition of a membership card, the client has access to a gym, group classes, martial arts, a bath complex and a swimming pool. Also for a fee at the club, you can take advantage of personal activities, a bar, a spa salon, and a turbosolarium. Address of the complex: m. "Primorskaya", st. Shipbuilders, 32/2.
Pool "Duckling"
There are no classes for adults, only small swimmers learn to swim and improve their skills on the basis of the secondary educational school of 21 Vasileostrovsky district of St. Petersburg. Groups are completed according to age (5-6, 7-10 and 11-14 years) and are engaged on three 14-meter paths. The course lasts 36 hours and begins in September along with the new school year. Younger children are invited with their mothers, who, in their reviews, thank the coaches and note the progress in teaching swimming.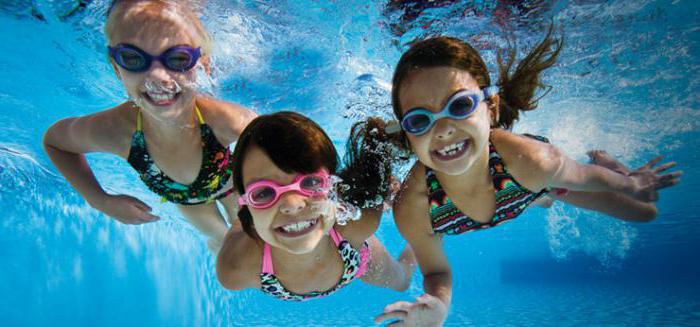 The pool is practiced ultraviolet water purification, allowing the use of less chlorine. The comfort of classes provides a constant water temperature equal to 29-30 degrees. The cost of a single visit to this pool on Vasilyevsky Island varies depending on the group within 400-500 rubles, a 2-month subscription costs 3200-4000 rubles. You can enroll the child at: 5-line, 16/17, school № 21.
Related news
Overview of swimming pools on Vasilyevsky Island in St. Petersburg image, picture, imagery