Work in "Letual": feedback from company employees
"L'Etoile" is a popular perfumery and cosmetic company, in the shops of which tens of thousands of different names of such famous manufacturers as Dior, Givenchy, Clarins and many others are represented. In addition, the company represents the exclusive seller of the brand Banana Republic, as well as many other products that are selected from the variety especially for customers and their preferences. We will learn more about this company and get acquainted with the reviews of its employees.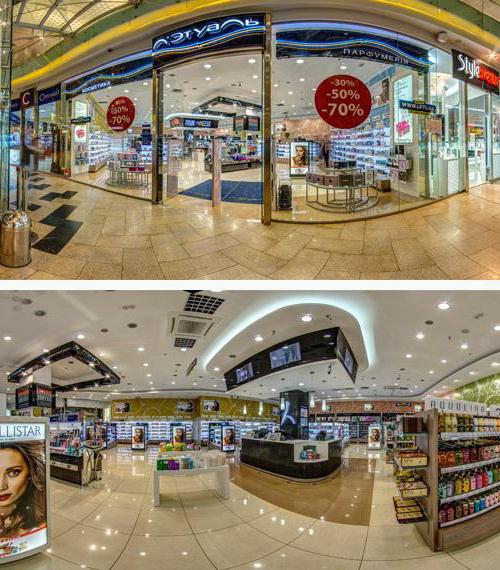 Modernity
Today L'Etoile declares itself as the largest perfume and cosmetics network in Russia. Currently, more than nine hundred stores of this company are open in more than two hundred cities of the country.
L'Etoile acts as a visionary concept for a perfume and cosmetics shop. The company was founded in 1997. The stores of this organization are open to all people who dream of buying high-quality goods, produced both by the world and the domestic beauty industry.L'Etoile's mission is to create a fundamentally new lifestyle for its customers, so the company is happy to take part in shaping the social status of the country's population.
The excellent design of retail premises, as well as impeccable and recognizable style, along with the literacy and courtesy of sales consultants, combined with a rich assortment of products and a flexible system of discounts common to the entire network, make L'Etoile extremely popular among numerous customers. Today, millions of customers come to L'Etoile stores every day, and their number is steadily increasing.
First in cyberspace
L'Etoile launched the first online department store in Russia, which offers its customers exclusively official products from the most well-known manufacturers of cosmetics and perfumes, and, in addition, care products. The Internet department store L'Etoile possesses official authorization from all perfume and cosmetic brands presented on the site. This means that each specific manufacturer provides not only an official permit, but also controls the conditions of supply, transportation, sale and storage of its goods.The storage procedure along with the transportation of products is carried out in strict accordance with the requirements of GOST, and, in addition, the standards of manufacturers and government agencies.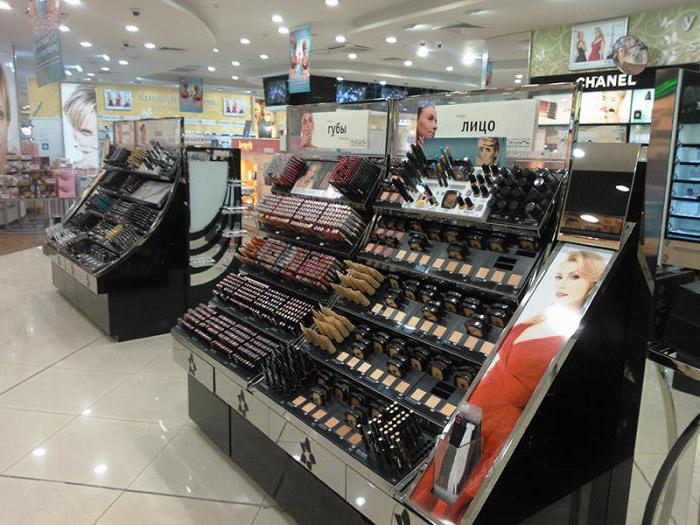 Since 2011, every store in this retail network has a complete collection of makeup products and accessories, which are the company's own brand. All products are of the highest quality, rich color palette, and, in addition, the latest technology and affordable prices.
In addition, L'Etoile is the exclusive seller of perfumes by brands such as Lulu Castagnette and LOEWE. In addition, a wide assortment of Eisenberg skin care products are presented in L'Etoile. The self-service system works in the stores of the presented retail network, which allows customers to independently choose and try any product immediately before purchase.
Being an advanced chain of stores in Russia, L'Etoile regularly offers its customers new collections of perfumes and make-up from world brands, whose launch takes place simultaneously all over the world. Clients are always met only by professional consultants who are constantly undergoing special training as part of domestic and international trainings,which are held by various manufacturers of luxury cosmetics and perfumes.
In addition, there is a permanent discount system for clients of the network, working with club cards. Also often held various network and promotions along with contests and consultations, which are invited by cosmetologists and makeup artists. The L'Etoile network has beauty salons. They are equipped with the best foreign equipment. It uses cosmetics from leading world brands in the field of skin care, which provide a wide selection of makeup services.
Work in the company L'Etoile
Today, the number of L'Etoile employees reaches twelve thousand people. The largest chain of stores selling perfumery and cosmetics, constantly needs qualified personnel and is happy to hire management consultants.
L'Etoile provides free training for its employees and guarantees career growth for all diligent and motivated employees. In Moscow, according to information taken from the official website, L'Etoile provides income of 35,000 rubles for managers and consultants by completing official registration.In addition, the company regularly conducts motivational training along with various trainings and sends its employees to Paris to attend perfumery and cosmetic courses.
According to feedback from employees about their work at Letual, the company especially appreciates the high level of ability to work and stress tolerance along with an active lifestyle. Employees are also required to be able to find contact with different categories of customers and have a good memory.
The fact that employees of Letual are still directly thinking about working in this company will be discussed below.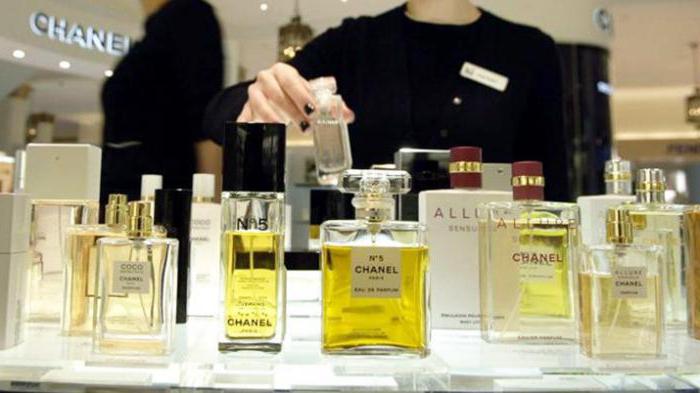 Advantages of working at L'Etoile
Based on feedback from employees, they find work in Letual to be, first of all, interesting. Many employees like to communicate with people every day, giving them useful tips on perfumery and cosmetics, as well as sharing their experiences. It is noted that, having worked for at least a year as a manager and consultant, you can already learn a lot and feel like a real makeup artist.
Employee feedback on work at Letual suggests that the organization provides employees with financial stability, thanks to which they feel secure and confident in the future.Employees are satisfied that the organization formalizes them and regularly conducts professional training at the expense of the company.
Zeal is rewarded
In addition to the stability of income, it is reported about the possibility of unlimited income, subject to perseverance and over-fulfillment of plans. In addition, for especially diligent workers, L'Etoile arranges annual paid trips to Paris. For employees, there are also constant discounts on the company's products.
According to feedback from employees about their work at Letual, many people like that the company has a very convenient daily routine, and, in addition, there are all sorts of incentives that encourage high-quality performance of duties. Satisfied people and convenient shift schedule, as well as comfortable working conditions. It is also noted that in "L'Etual" they even willingly take people without experience, which is especially suitable for students or those who are just starting their professional path.
Reviews of work in the warehouse at Letual talk about such positive things as cleanliness and a clear mentoring system. Separately noted organized workflow and equipment with the latest technology.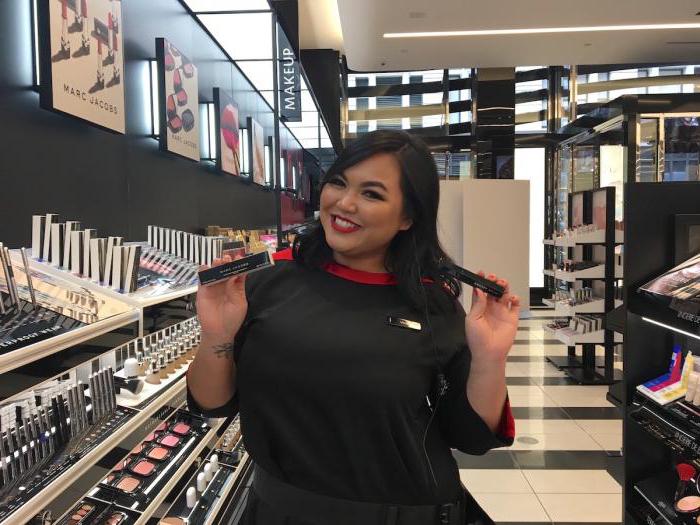 Shortages and delays are common
On this, perhaps, positive feedback work in the "Letual" end. As a dissatisfaction in the comments, examples are given that theft thrives in the L'Etoile stores, due to which sellers have to pay for the shortage at their own expense. Also, people write that, working in a company, they very often have to stay longer than the shift. For overtime work at L'Etual, no material compensation, as a rule, follows.
When words disagree with business
In addition, contrary to the statements of the employer, the actual salary in the capital is 20,000 rubles, to which is added the store's turnover, which ultimately results in a maximum of 30,000 per month. This is evidenced by feedback from employees in Moscow on work in Letual. As for the provinces, the situation with the salary is much sadder. So, people write that under the contract their salary is only 6,400 rubles. And the rest of the income, as a rule, is formed by the percentage of sales. On the basis of feedback on work at Letual in Nizhny Novgorod, in order to actually receive decent wages, employees are required to sell a specific range of goods in the form of their own brand.
There is no truth in the legs
It is also told that when applying for a job an employee should be prepared for the fact that in the first month the amount for the form will be deducted from his salary. Taking inventories, according to reviews of work in Letual, employees of Yekaterinburg, often ends with the dismissal of many workers. Even people admit that they simply can not let go for lunch or not allowed to sit at least a little. Unfortunately, nobody cares about the fact that the permanent work of the consulting managers on their feet. Again, feedback from Nizhny Novgorod employees about their work at Letuil says that, in addition to the fact that by the end of the working day, employees feel like a squeezed lemon, they also get very tired legs.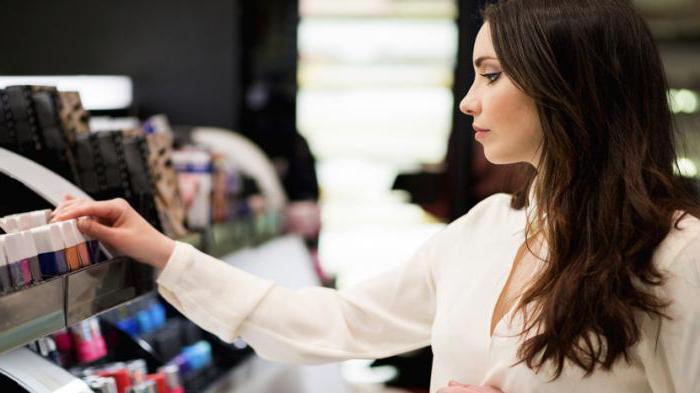 Beginners are not always lucky
Also, people say that it is very difficult to be a newcomer to L'Etoile, since it is not possible to earn money normally. This is explained by the fact that those consulting managers, who have been working in the company for a long time, are working with their colleagues in a kind of conspiracy and are trying to break through all the purchases to their numbers without giving them the opportunity to earn new ones. This is related to some of the feedback from employees about their work at Letual in St. Petersburg (St. Petersburg).
Gender discontent
In addition, it does not do without gossips, intrigues and denunciations in the L'Etoile stores, therefore, in many comments, employees complain about the bad atmosphere in the team and are dissatisfied with their management. Many employees categorically do not like the fact that there are a lot of women working in the company's outlets, according to reviews of work at Letual in Moscow. Therefore, many are convinced that such a large number of gossip and intrigue is born precisely because of the fact that among the management consultants are mostly women. It is necessary to separately indicate the activities in the warehouse. Of the minuses mainly marked low wages and thorough inspection. This is evidenced by reviews of work in warehouses in the "Letual" in Podolsk.
Work at L'Etoile. Benefits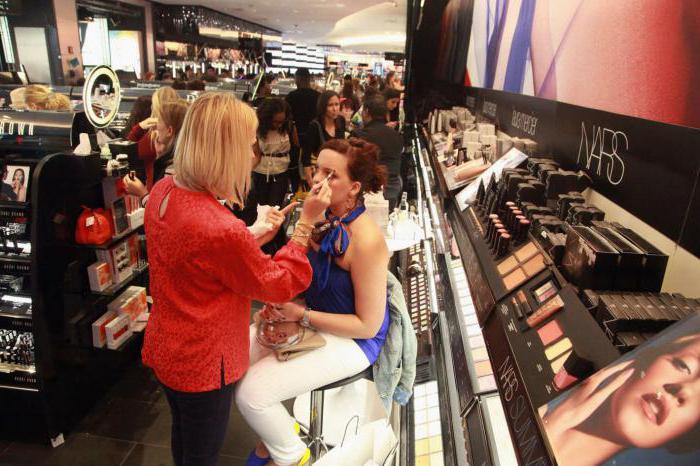 If you rely on the reviews that L'Etual's employees leave about their employer, you can name the following advantages, which are most often cited as an example:
Official employment.
Stable wages.
Convenient schedule.
Fully official salary, without any gray part.
Providing discounts on the company's products.
Interesting and dynamic work.
Providing professional training at the expense of the company.
The opportunity to go to Paris at the expense of the employer.
Unlimited earnings opportunity.
Discounts on L'Etoile products.
Opportunity for career growth.
Mastering the profession of stylist-makeup artist through regular training, as well as corporate training.
Incentive system, motivation.
Comfortable working conditions.
Timely payment of wages.
The opportunity to get a job without experience.
Work at L'Etoile. disadvantages
As for the list of shortcomings, most often L'Etoile employees complain about the following negative points in their work:
Thriving theft, which is often covered by the salary of employees.
Frequent processing without any material compensation.
Regular dismissals of employees along with staff turnover.
Very tired
For manager-consultants there is no opportunity to sit, as it is required to constantly stand and run from one point of the sales area to another.
A big fight between sellers for customers.
Infringement of beginners.
A large number of gossip and intrigue.
Women's groups.
What conclusions can be made?
Speaking about L'Etoile as an employer, it can be said that this company is not particularly different from other similar companies, since there are both positive and negative aspects in the conditions that it provides to its employees.
As for the opinions of the employees of this company, they also differ greatly: someone is happy that she is an employee, and someone constantly complains and is going to look for another place.
Among the strengths of this employer can be distinguished official registration, timely payment of salaries, as well as free professional training. As for the negative aspects, here, as, perhaps, in many other places, people often have to rework in excess of the standard, for which some material compensation, as a rule, does not follow.
Related news
Jobs in Letual: feedback from company employees image, picture, imagery