How to choose a wig from natural hair
Natural hair wig began to gain popularity for a long time. People acquire or make their own wigs with different goals: to mask baldness, to emphasize their individuality, and so on. Every day, people of different ages seek to change their appearance with the help of false hair, which can be removed at any time. Choose for yourself the most suitable option now is not difficult, because the varieties of wigs, there are so many.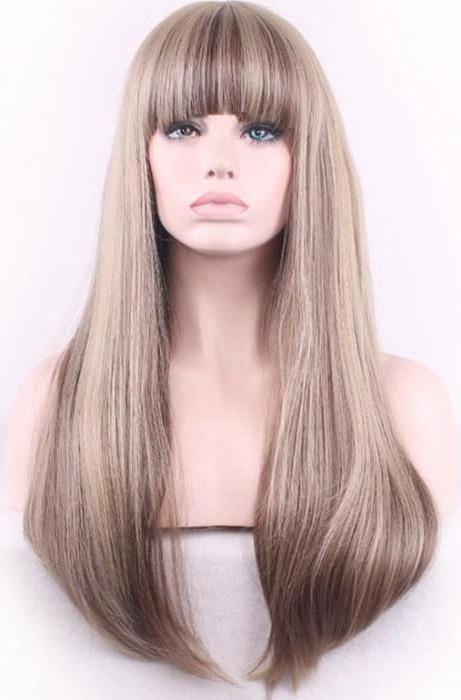 The relevance of wigs
Wigs from natural hair (photos of their different variations are placed in the article) have always been in fashion. Over time, people only changed their color and length, but natural models were always valued higher than artificial ones.
Fashion, like life, moves in a spiral. Having made a new round, she returns to the forgotten old. Sometimes it is very difficult to find time to visit a hairdresser, but you always want to look beautiful. Therefore, people and buy for themselves an already finished wig made of natural hair or create it with his own hand, as it was done decades ago.A skillfully selected wig of good quality will easily solve the problems of the appearance of both women and men.
Today there are a huge number of such products. They differ in color, shape, length and other factors. Often, people buy colored wigs to use them at an event, because it is much easier than dyeing their hair. It is also convenient to wear a wig in the spring or autumn, when it is cool outside and you don't really want to wear a hat. In this case, both the girl and the young man will look chic, standing out against the background of oncoming people in warm hats.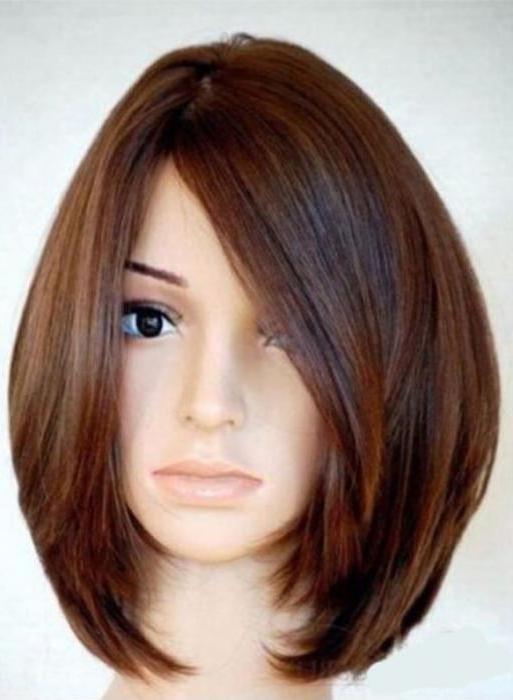 Species
Modern wig made of natural hair has a lot of different basics, which is why it is divided into several varieties. The most popular of them are:
Lace base with bangs. This type is recommended for women who prefer bangs. But in this case it cannot be removed, since the edge of the base will be clearly visible.
Pronounced growth line. The back of the lace in this embodiment is connected with the invisible front. The owners of such wigs have the opportunity to change the parting, but you can safely refuse bangs.
Hollywood base.It is considered the most complete foundation that can withstand wind, rain and snow. These wigs are almost impossible to distinguish from their own hair.
Size and color
When a person chooses a wig from natural hair, he must measure the size of his own head. This indicator should always be taken into account when buying to select the desired product and then do not spend time to change it if it does not fit. After all, not every hairstyle that attracted the attention of the buyer, can fit him in size. Of course, most models have special clasps that allow you to adjust the size, but it is best to choose the model that will be suitable initially. Otherwise, the wig will slide up from the ears or, conversely, hang down, forming an emptiness between the head and the base.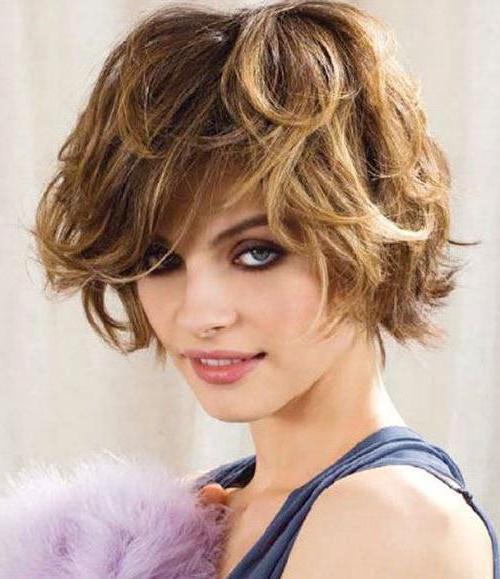 Next, you should decide on the color, which will help the following recommendations:
the owners of light or slightly pale skin are ideally suited for ashy or light brown tones;
for skin with redness, it is better to choose chestnut or warm blond color;
beauties and beauties with a golden skin tone should pay attention to lighter tones;
the most safe option would be the color of natural hair.
Wig should be to face
Taking into account such a factor as the shape of the face, it is possible to understand exactly which wig made of natural hair for girls or men will work best. The hairstyle can emphasize both advantages and disadvantages of appearance. Therefore, you should choose the right wig, suitable to the shape of the face or able to correct them.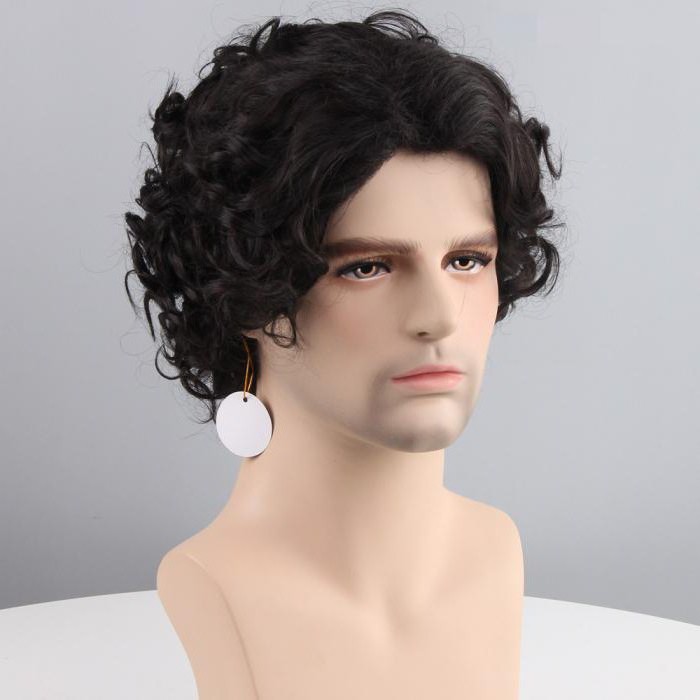 Face shapes
For an oval face type, it is recommended to select wigs with curls raised up or slightly backward. The best option is the traditional parting in combination with long and straight strands. But it is worth considering that this option does not provide for bangs, so holders of high forehead are encouraged to abandon it. Oval can also emphasize and shorter strands.
Chubby should choose short wigs. Not bad will look options with elongated lateral strands, as well as long curly curls. Overly smoothed hair is recommended to be avoided, because they will emphasize the shortcomings of appearance.
The face of square type will decorate the wig emphasizing cheekbones. This may be an option with oblique parting or slightly wavy spinning.If you want to round your face, you can use luxuriant hair, placing them in the cheekbones and ears.
Holders of pear-shaped face always want to expand the forehead and narrow the chin. This task is easily handled wig with lush hair from the back and top. Lovers of longer strands, you can choose the curls on the shoulder, which will fall down.
A rectangular face is characterized by the same width of the forehead and jaw. In order to visually hide this flaw, should be considered wide hairstyles, always full at eye level. In addition, you can pay attention to the asymmetric options that reduce the length of the face. A wig with a bang will also look good.
People with a face like a heart need to choose options with round and smooth strands or small curls. An equally good choice would be a wig with curled curls to the chin.
Other selection rules
In addition to all the above recommendations on the choice, you also need to pay attention to other tips. They should also be considered when choosing women's or men's wigs from natural hair.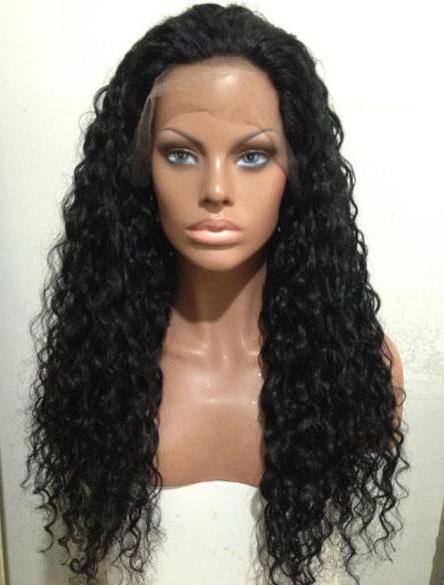 Among the additional rules, note the following:
should not pay attention to the country in which the goods are produced, as this does not relate to quality;
curls will distract attention from the big nose;
the neck will give femininity long hair;
The most convenient base is the monofilament cap.
Wig care
Making a wig from natural hair requires special efforts, concentration and a lot of time, so care for it should be special. Preserving the integrity of the wig for a long time is possible thanks to the care of it, which we will consider step by step:
Comb a rare comb.
Moisten with warm water and apply up and down shampoo and then rinse thoroughly.
In the same way apply and wash the conditioner.
Blow dry.
Comb, starting from the ends and moving gradually to the roots.
Lay using electric pliers.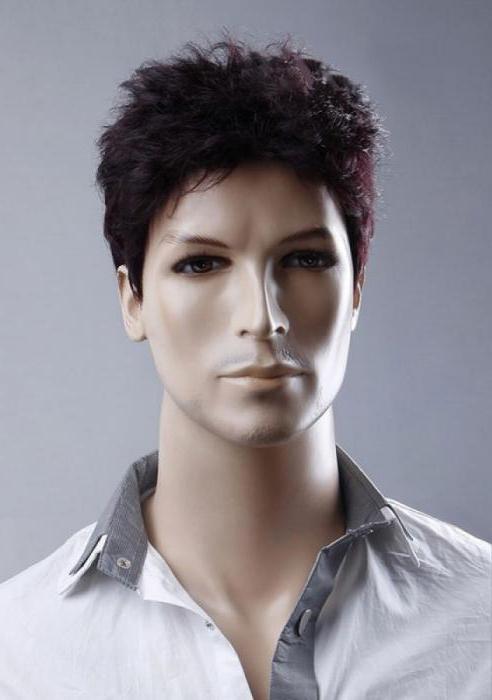 Men's and women's natural hair wigs will last more than a year to their owners if treated with care. It is possible to dye them and produce a perm.
Related news
How to choose a wig from natural hair image, picture, imagery