How to choose a speaker for a laptop? Some practical tips
Unfortunately, the "native" speakers, even the most expensive notebook models are rarely pleased with a strong and good sound. Therefore, many owners of portable computers are trying as quickly as possible to resolve this issue and select the appropriate speakers for a laptop. What should I look for when making a choice?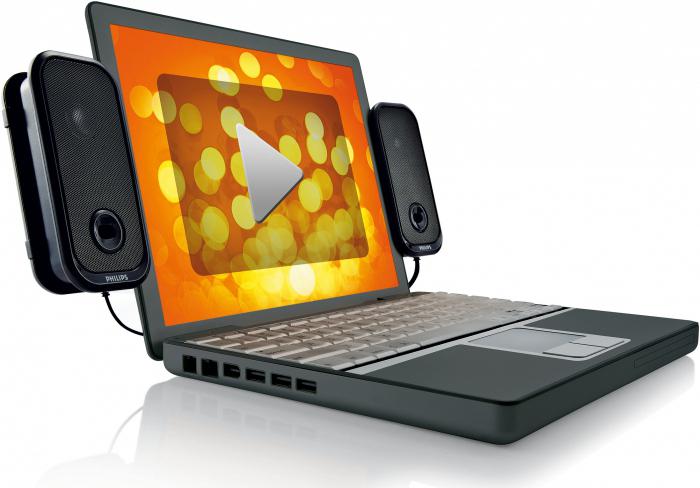 Acoustic dimensions
Of course, you can also connect stationary, massive and heavy speakers to a laptop - neither they nor the computer will work any worse. But this is only convenient if you use a laptop only at home or in the office. If you are in constant motion, it is much better to choose compact speakers for a laptop. Modern manufacturers are constantly improving acoustic technologies, and miniature lightweight devices in terms of sound quality can sometimes be a worthy competitor to their larger "colleagues".Some of them can easily fit in one of the departments of the laptop bag. They are designed taking into account the fact that they will often be transported from place to place, so almost always the case of the speakers is reinforced with a metal grid - so it is almost impossible to damage them.
Speaker System
The most common systems are format 2.0 (two speakers for a laptop, equipped with speakers reproducing medium and high frequencies) and 2.1 (a subwoofer is added to the main speakers - a subwoofer). If pure saturated bass matters for you, especially at high volume, give preference to the 2.1 format.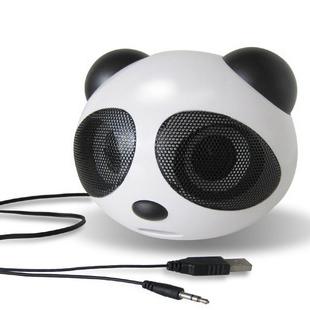 Ways to connect to a computer
Both wired and wireless speakers for the laptop are now available. Classic models that connect to a computer using a cable (as a rule, using USB technology) must always be in close proximity to your laptop. In addition, carrying them with you is not too practical - there will be an even greater amount of wires in your bag. However, their obvious advantage is that they do not need to be additionally charged - they are powered from the computer itself.When choosing USB speakers, make sure that the length of the cord is sufficient so that you can easily arrange the acoustics the way you are comfortable. In terms of practicality of use, wireless speakers, of course, benefit, because you can install them at any distance from the PC (within a certain radius). No extra wires are needed. However, periodically wireless acoustics requires recharging. Fortunately, manufacturers are constantly improving their developments in this regard, and speakers of this type today can run on battery power for up to 12 (!) Hours.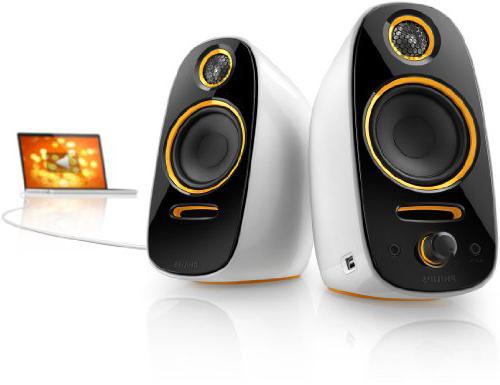 Ease of use
Reflecting on how to choose speakers for a laptop, first of all try to focus on whether they will be convenient for you personally. If you plan to listen to music not only from a laptop, but also from other devices (player, tablet, smartphone), make sure that such an opportunity is provided. You may need to purchase additional cables for this. If the priority for you is the sound quality, the so-called monitor speakers will be the best with their task, allowing you to transfer any musical material exactly to the smallest nuances.These are the most qualitative, but also the most expensive models of acoustics, which are used even at professional recording studios. But if you need simple and convenient speakers for everyday use, it makes sense to opt for more compact, simple and cheap options. Additional comfort will provide a variety of sound controls, located on the body of the speakers themselves. However, you should know that the smallest of them do not support this feature. All modern speakers for the laptop screened. This means that no interference in the operation of the laptop itself because of the magnets in the acoustics case will not arise - they can be placed directly next to the computer. Before you make a purchase, ask the seller to connect the speakers and try them out - only such a test drive will allow you to be 100% sure that the sound quality and volume will be at its best.
Related news
How to choose a speaker for a laptop A few practical tips image, picture, imagery