Grilled shrimp: simple recipes
Fried shrimp can be a gourmet spicy snack, as well as a great, spicy addition to beer. Share some simple and easy-to-follow recipes. Of course, ideally you should use fresh seafood, but more affordable for most frozen. In this case, the main thing - to properly defrost the shrimp. It is completely mistaken to consider the correct shock method - throwing into boiling water. In this case, they turn into rubber and lose their taste properties. It is correct to simply get them out of the freezer and leave at room temperature.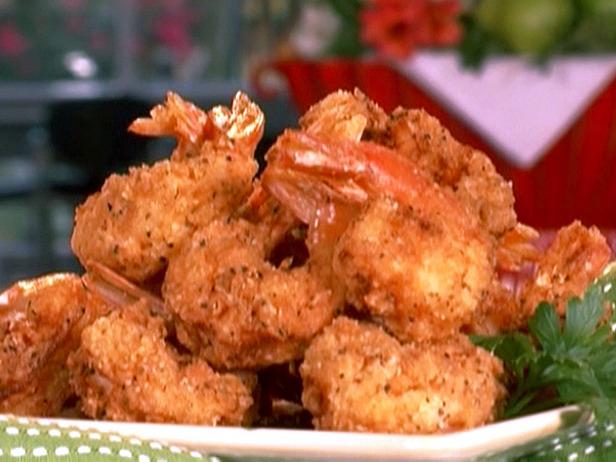 Refined and easy
For this delicate and aromatic dish you will need:
shrimp;
cream (30% fat);
White wine;
garlic;
olive oil;
seasonings: pepper, salt;
Iceberg lettuce leaves.
Thaw shrimp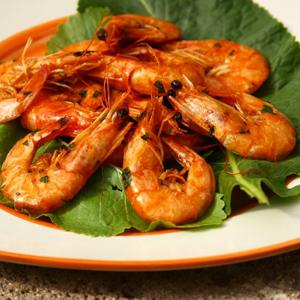 In order to cook the fried shrimp, it is necessary to defrost them properly, dry them with a paper towel and peel the carapace. Then pour wine and let it brew for 20-30 minutes.After that, fry in a hot skillet with olive oil, salt and coarsely chopped black pepper for about two minutes on both sides. Separately prepare a creamy sauce that will complement your fried shrimp. To do this, pass finely chopped garlic, then pour the cream into it, mix and simmer, evaporating moisture, bring to the desired consistency. We spread the finished dish on the leaves of lettuce and pour the sauce.
Naughty
If you follow all the subtleties of which the recipe speaks, fried shrimp will be the best snack for white wine and the perfect dish for a light romantic dinner. To do this, you will need 30 minutes of time and the following ingredients:
We wash the shrimps under running water and dry them with a paper towel. We cut off the head and, cutting the back, extract the intestinal vein. The armor is not removed. In order to get spicy fried shrimps, roll them in a mixture of salt, pepper and thyme and leave for 10-15 minutes. Heat the olive oil in a frying pan and throw coarsely chopped garlic and chili pepper into it. Quickly fry and take out the ingredients. For 3-4 minutes in this oil we prepare seafood by sprinkling them with lime juice. Serve warm.
For beer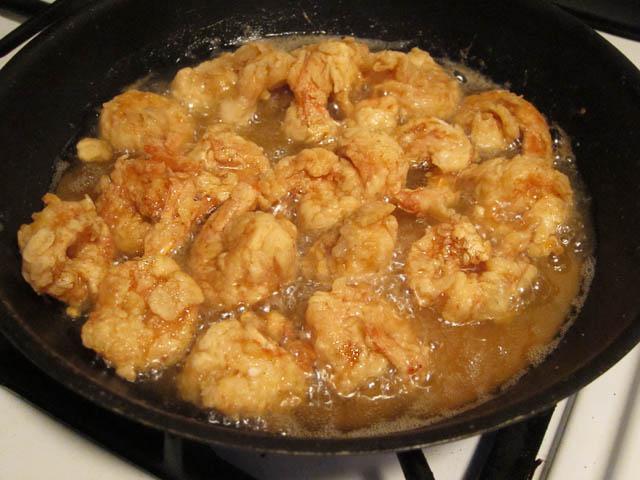 What could be better to beer than fried shrimp in batter? They are able to become a worthy accompaniment of the highest-grade drink. For them you will need:
shrimp;
Wheat flour;
raw chicken eggs;
lemon juice;
salt;
olive oil.
Wash and dry the shrimp. Pour lemon juice and let stand 10-15 minutes. Then roll on all sides in salted flour and dip in beaten egg mixture. Now they can either be quickly fried in a pan with olive oil, or cooked in a fryer. The second option will be a little more bold, but at the same time it will help to keep the breading, and the batter will be perfectly crispy.
Related news
Grilled shrimp: simple recipes image, picture, imagery