Fennel useful properties and application
The striking fennel plant, whose beneficial properties will be highlighted in this article, has been used by man since ancient times. The first written records of him belong to the ancient Roman historian Pliny, who admired his healing properties.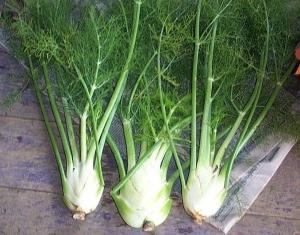 It is Italy, by the way, is considered his homeland. The indigenous population of this country used this plant not only as an aromatic food additive, but primarily as a medicine that helped with kidney diseases and lung diseases. Fennel is a good carminative for gases in the intestines. In ancient times, people believed that fennel, the beneficial properties of which are truly unique, has a strong influence on the correction and restoration of vision, so they used it to treat cataracts, conjunctivitis, etc. As for the distribution, fennel, it turns out, is surprisingly unpretentious and universal. Growing it can occur in a variety of climatic conditions, except perhaps the extreme lands of the South and North Poles.Moreover, you can find the wild forms of this plant.
Domestic fennel. Kinds
1. Ordinary - used for medicinal purposes, it also has the names "Volshsky dill" and "pharmacy dill".
2. Italian - has a more fleshy stem and is used as a vegetable.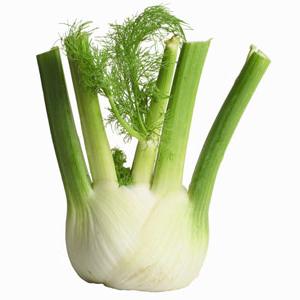 What is useful fennel
Fennel is composed of various beneficial substances, concentrated in different parts of this plant:
1. Leaves: they contain ascorbic acid, carotene, a huge amount of rutin, vitamins E, B and K.
2. Fruits: fatty oil and essential oil, sugar, proteins.
This plant has a rather characteristic aroma, caused by anethol - an aromatic ether. It is used as a carminative and expectorant. Fennel, whose beneficial properties are numerous, perfectly stimulates the bowels. And due to its mild diuretic effect, it is considered an excellent complement to the treatment of urolithiasis. Fennel, the beneficial properties of which are most in demand during the autumn-winter period, perfectly copes with various manifestations of flu and colds, thanks to its flavonoids and vitamins. It is also an excellent remedy for meteorism in infants.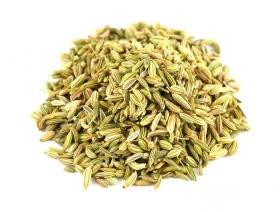 The use of fennel
Fennel has a peculiar sweetish aroma and slightly spicy taste, thanks to which it is widely used by many cooks. Fennel leaves are added to various soups and salads. It is also added to mayonnaise and sauces. The upper part of the plant is used as a seasoning for canning cucumbers, peppers, tomatoes and other vegetables. In Italy, they love to use pickled fennel. The fruits of this plant are used in ground form as a seasoning for meat, which is roasted on a spit. They are also used in the aromatization of alcohol, medicinal teas, syrups and soda water. In addition, from the fruits of fennel is prepared for confectionery purposes a special vegetable oil.
Related news
Fennel useful properties and application image, picture, imagery