Cutting out paper: openwork masterpieces
Openwork paper cutting is an ancient and very popular form of art, which, unlike many other hobbies, is not at all financially costly, but it requires your patience, perseverance and concentration. To master all the subtleties of this skill, it will take more than one day and even more than one month, but the result is worth it.
A brief history of paper cutting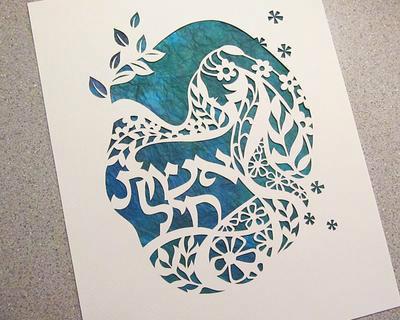 Cutting out of paper boasts a long history. This work appeared in the II century AD in China. At the very beginning, this kind of art was available only to the rich class because of the high cost of the paper itself. The patterns obtained were used in religious rituals, at weddings, funerals and major celebrations. They were also part of the interiors in the homes of nobility. Especially often fish are cut out of paper - a symbol of wealth and wealth.
Technology has evolved, and the paper production process has also become cheaper with it. Thus, the art of cutting has spread among all strata and classes of the Chinese population.Gradually, it became a national, distinguished by a special style, which is preserved in the works to this day. Such paper cutting is called jianzhi. The main motives of this technique are gods, spirits, the world of animals and plants.
Openwork cutting in other countries
As paper production spread, the art of cutting began to confidently conquer other countries. In the VII century, it reached Korea and Japan, in the XIII it became popular in Persia, in the XV century - in Turkey. Then, thanks to the Great Silk Road, it was able to get into Europe.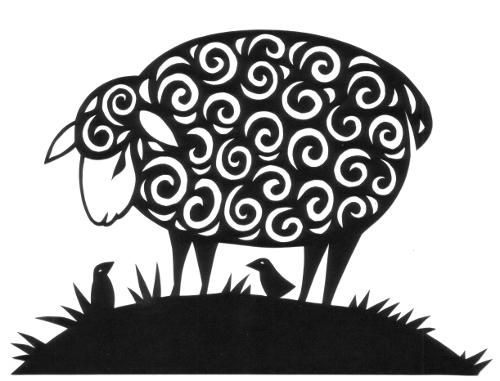 Towards the end of the 16th century, paper cutting was used to decorate book covers in Germany. Later, the art and technique of openwork cutting spread to Denmark, Switzerland, France and Portugal. In the eastern part of Europe - Lithuania, Poland and Russia - this type of creativity could only get to the middle of the XIX century. Spanish missionaries brought him to Latin America, in particular to Mexico. And in each country, this technique has undergone certain changes, which helped it to reflect the national soul. Symbolism, types of patterns, artistic features - all this is unique for each country.And there are no two identical openwork patterns.
National features
A distinctive feature of masters from Western European countries is the plot-silhouette and portrait orientation of the works. In the XVIII century, when this art reached France, it was called a silhouette there. This name was cut out of paper because of Etienne de Silhouette, a financier at the court of King Louis XV, who was extremely passionate about cutting black paper figures.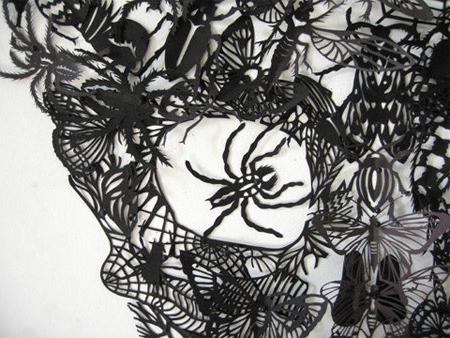 In Germany, artist Paul Konevka was considered the master of "openwork work". His works were so highly valued that the exhibitions of his paper masterpieces were repeatedly arranged in the most famous galleries.
Although in Europe, this type of creativity involved not only artists and nobles. As the number of paper mills grew, paper cutting began to spread more and more. Now it was used in everyday life, for decorating houses and celebrations. Later, stencils for cutting out paper appeared, and openwork silhouettes became a distinctive feature in small-town and rural houses of Belarusians, Lithuanians, Poles, Ukrainians and even residents of western regions of Russia.
Cutting paper snowflakes is the simplest type of openwork art.
Perhaps almost every person at least once in his life took scissors into his hands on the eve of the New Year to decorate the house with home-made ornaments. And, of course, the very first thing that comes to mind is cutting paper snowflakes.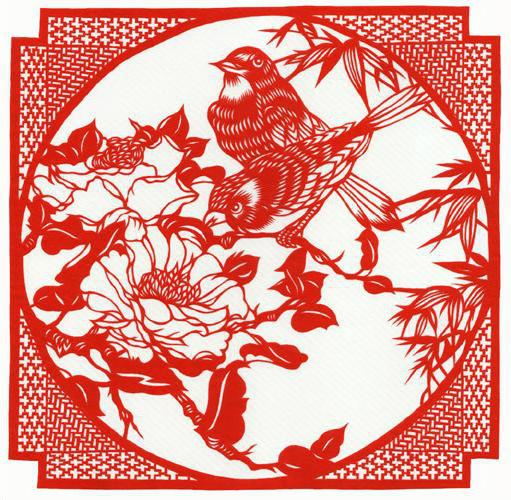 This process seems to us easy and unpretentious, although in fact it is a true art that needs to be mastered. For example, in many creative circles and at the lessons of work in school, children are taught the simplest methods of openwork cutting. Anyone who is interested in it will be able to further improve their skills. Stencils for cutting paper can also help here. With their help, it is easier to understand all the possibilities of openwork cutting, as well as to find ideas for the realization of your creative potential in the future.
Skill requires any kind of art, including paper cutting. Templates can help beginners to master the basic technique, but you will have to go alone to the heights of skill. Only practice and diligence will help to learn from a simple sheet of paper to create a real carved masterpiece.
Related news
Cutting out paper: openwork masterpieces image, picture, imagery