And what dishwashing detergent have you chosen?
Every day we eat food and every day we come across dirty dishes, unless, of course, we eat exclusively in restaurants. Therefore, the dishwashing detergent came into our life tightly, taking up even a certain item of expenditure along with the rest of household goods.
How was it before?
It is interesting, but what did the housewives use as a dishwashing liquid until all these multi-colored bottles with all sorts of additional properties appeared, such as "tenderness of your hands" or "freshness of a lemon"? Means, by the way, there was a mass. For example, sand, ash, soda, dry mustard. Of course, now you will not put yourself a box of sand for kitchen needs, and you don't really want to rummage in the ashes, but washing dishes with mustard is gradually returning and is being actively used by some housewives.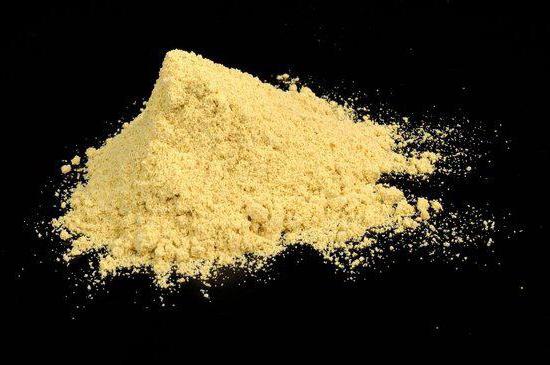 This is undoubtedly cheaper (it seems so at first glance, of course, but what about the reality ... No such tests and experiments have yet been done), and you probably know that it is washed with a usual, harmless product, and not with a chemical compound which is not understandable man of substances.
Manufacturers that produce dishwashing detergent, now do not count: imported, domestic, for every taste and wallet. As experience shows, the price of products either corresponds to quality or is prohibitively high, and there is an analogue that can wash the same number of dishes, but is much cheaper.
Value for money - always justifies itself?
But absolutely cheap dishwashing detergents often do not justify themselves. Yes, it seems that the volume of the bottle is the same, but in fact it turns out that the cheap money was enough for three weeks, and the more expensive is enough for two months.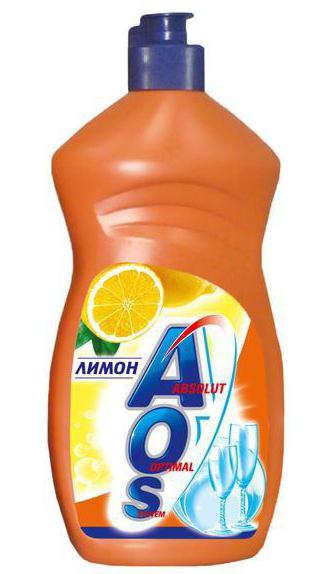 In order to compare the quality of products of this kind, they even conduct independent test drives. That's how the guys from Product-test compared several different samples that are present on the market. Estimated parameters:
1. The ability to wash dried dirt (a criterion for the lazy).
2. Wash away fat.
3. Washability means with dishes.
4. Ergonomic packaging.
Who became the leader in the nomination "Help to the hostess number one"?
As studies have shown, the top three were:
- the first place - domestic detergent AOS "Lemon" (68*RUB / pack);
- the second - Fairy "Juicy Lemon" (55*RUB / pack);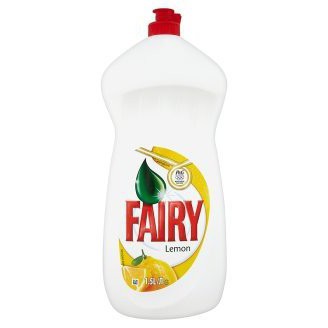 - the third - Frosch "Lemon" (115*rub./pack.).
* All prices are in the amount that was at the time of the study.
All of them showed quite good results for all items except the first. In order to remove dried food debris from dishes, it takes about 35 hand motions with a wet washcloth, and with a detergent - "only" about 20-25. Do you think this is an advantage or is it still better to fill the plate with water so that it does not dry out, thus ensuring for yourself, and the manufacturer, a smaller number of troubles?
Do this experiment for yourself if you think your remedy is not good enough.
For the other participants, the results were different. Very cheap products did not wash off the fat, but only rubbed it on a plate, turning it into fatty stains; others were heavily washed off or did not form a sufficient amount of foam. In principle, such a test can be carried out for yourself.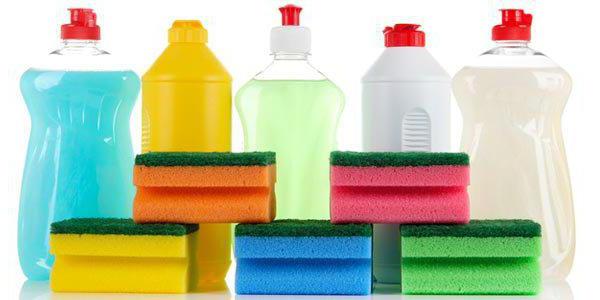 Of course, you do not have to run to buy every available dishwashing detergent in the nearest supermarket. Reviews of other people, acquaintances, or ratings on the Internet will help to begin to determine the possible options for a good detergent.Then try each one as the previous one completes. So on personal experience you will determine for yourself the best option, which will suit foaming, laundering, price, and other points that are important for you personally.
Related news
And what dishwashing detergent did you choose? image, picture, imagery